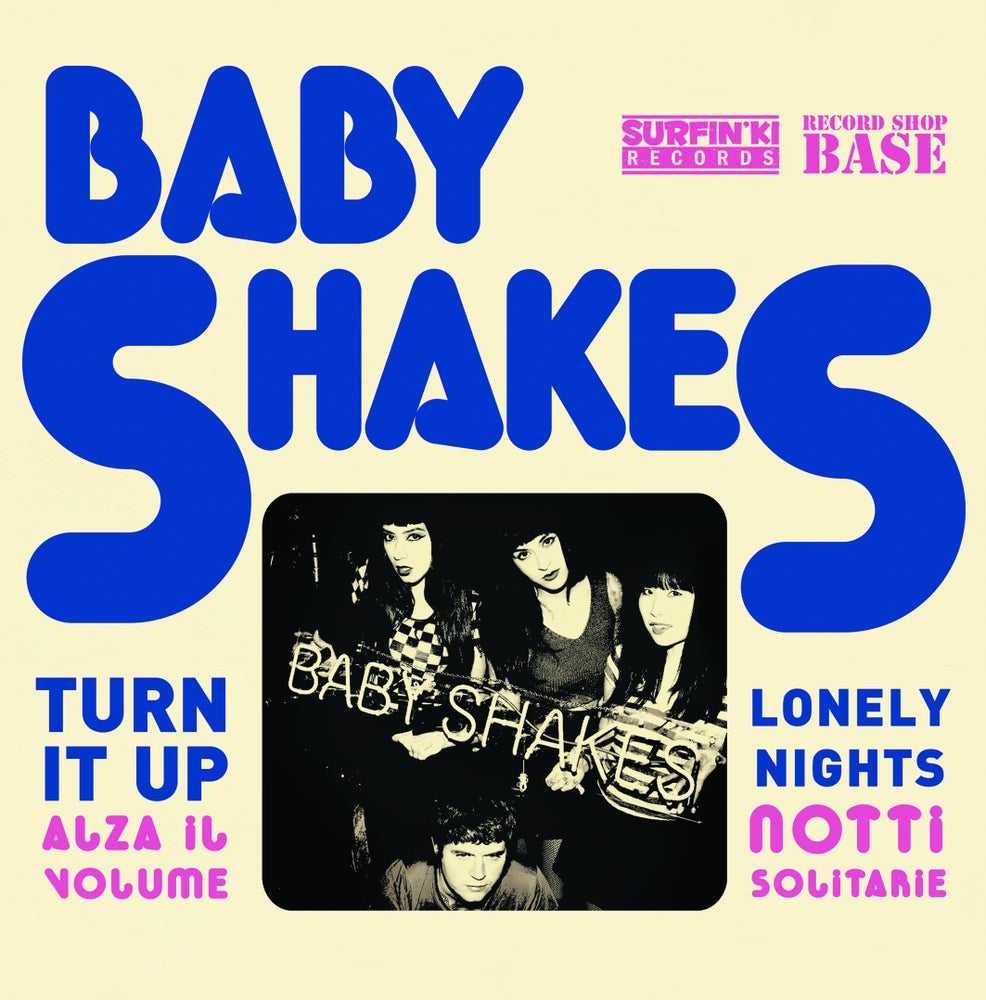 BABY SHAKES "TURN IT UP" 7"
New York City's BABY SHAKES are back! The new single includes the glam/power pop hit "TURN IT UP" (which is also the title track of their new LP) and the hearth melting "LONELY NIGHTS" (not available anywhere else but here)!
Co-produced by Surfin' Ki and Base Shop Records (Jap)!
1st press is limited to 500 copies including 150 on blue wax (Italian cover), 150 on red wax (Japanese cover) and 200 on black wax (Italian or Japanese cover). Mp3 download code included!!!
Only have a very few copies on red wax available on the webstore, hurry up folks!
OUT IN LATE JUNE! Preoreder & stream @
http://surfinkirecords.bigcartel.com/
ALSO AVAILABLE:


BABY SHAKES "TURN IT UP" LP - THE NEW ALBUM! 10 BRAND NEW TRACKS!

BABY SHAKES "STARRY EYES" LP - 2ND PRESS!

BABY SHAKES "SHE'S A STAR" 7" - 3RD PRESS ON PURPLE WAX!